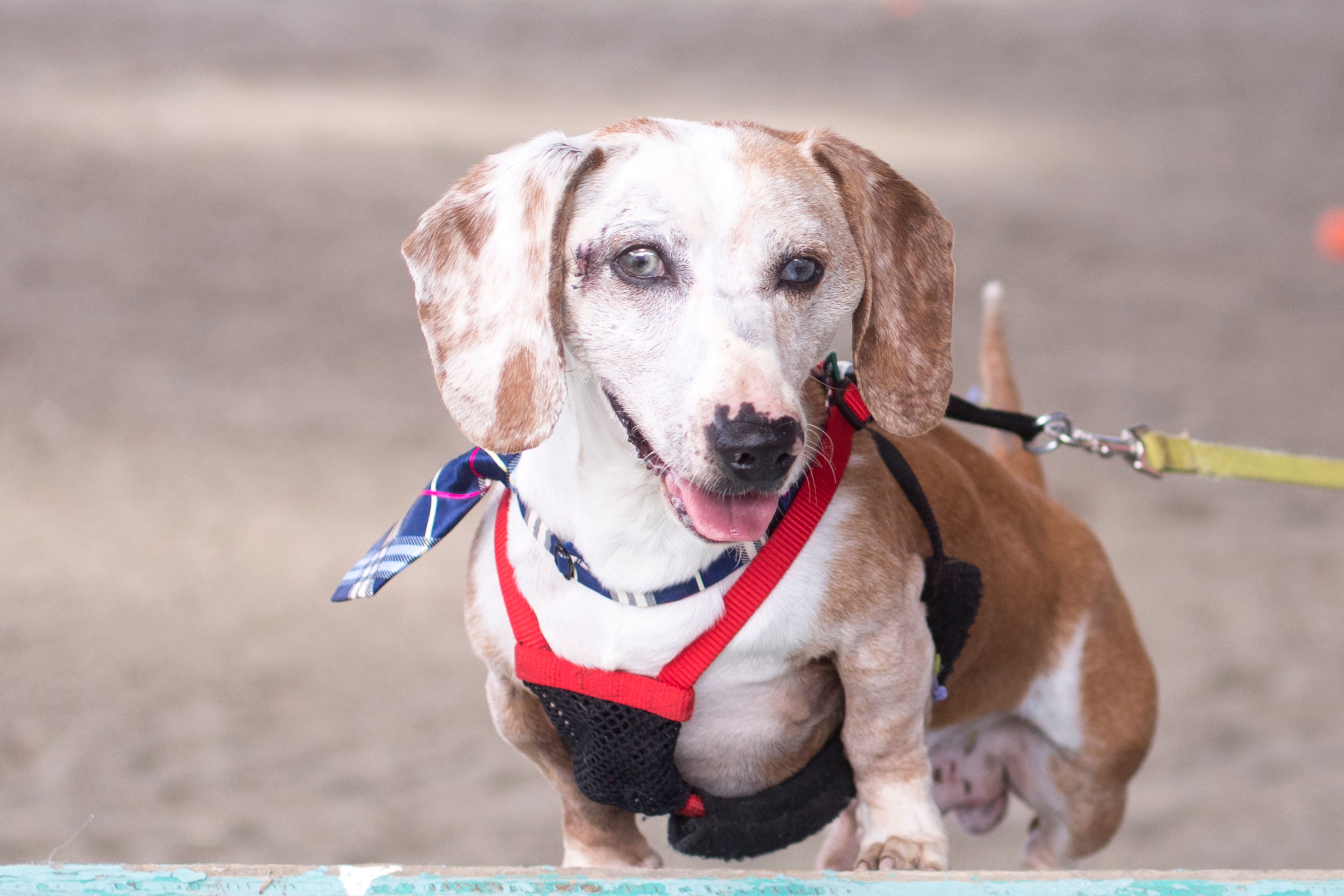 Meet Coco!
She is a 9-month old, 9 pound, pretty apricot and cream color terrier blend with amber eyes, adorable pink nose and ears, and a curly tail.
---
Breed: Dachshund
Sex: Male
Size: 16 lbs
Age: 11 yrs
---
Meet Coco! He is an 11-year old beautiful chestnut red and white, 16-pound purebred Dachshund. Coco is a wonderful, happy, healthy senior boy who wags his tail all the time. He loves to go for walks or snuggle beside you for pets and hugs. Coco has perfect house manners! He walks great on a leash. Although Coco grew up in a home with kids, he is looking for a medium/low energy home with no small children. Coco is very conscientious about his weight and would like to have an owner who will help him maintain his figure and not get overweight. He always has a happy expression and will make you smile all the time. 
Coco gets along with other dogs his size. He would enjoy a companion that is about the same size and energy level. He also wouldn't mind having you all to himself. 
This amazing boy was born with a birth defect, that has left him deaf since birth. He doesn't know he is any different than any other dog. He responds to hand signals and ALWAYS to the smell of food. 
When you look into Coco's eyes, you will see what we all see – a kind loving boy who will give you tons of love for years to come. 
For those Doxy lovers, he is classic Doxy. You know what I mean!
Coco is neutered, micro-chipped, up to date on all shots, had a recent dental cleaning and bloodwork.  If you think you are that special someone for Coco, go to www.3rrescue.org or phone 707-529-4643 or email: adopt@3rrescue.org to contact us. 
---
---
Interested in adopting?
Submit a 3R Adoption Application today.
For more information call: 707-529-4643 or email: Adopt@3Rrescue.org