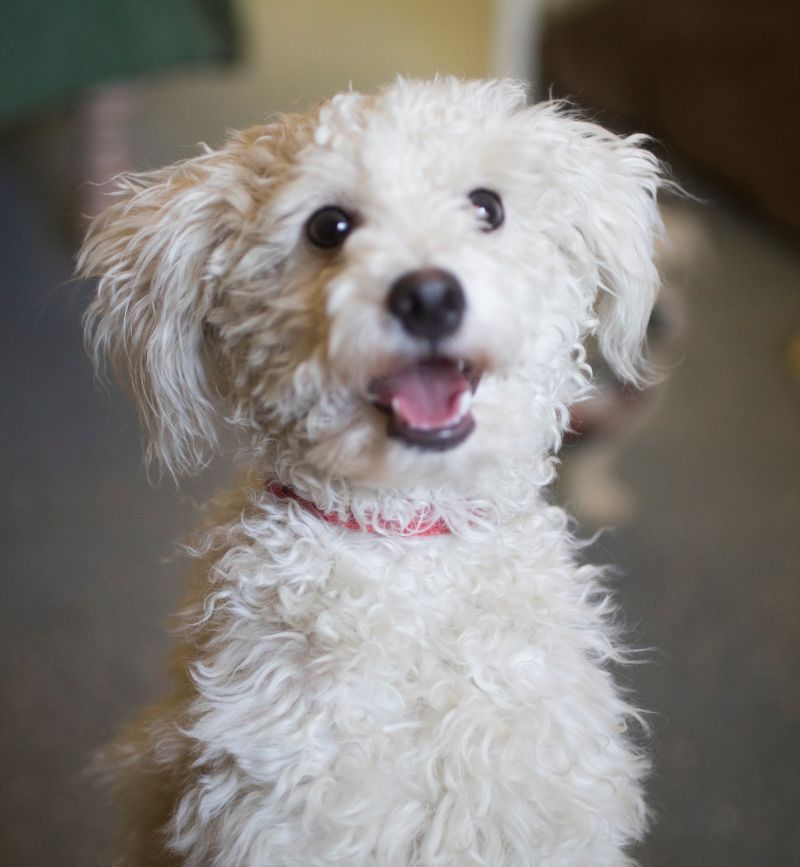 Meet Sammy!
He is a one year old, 13 lb. white Poodle/Bedlington terrier blend. Sammy has a funny inquisitive personality.
---
Breed: Poodle Cross
Sex: Male
Size: 13 lbs
Age: 1 yr
---
Sammy has a funny inquisitive personality. He loves people, going for walks and snuggling next to you. In Sammy's prior life he didn't have toys or treats but now he is having fun learning all about them, especially treats.
Sammy is house-trained and has excellent house manners, except for the occasional jump on the kitchen table. His curious nature gets the best of him. Sammy is a bit shy around new dogs but is definitely looking for the right play mate. 
It is unknown if Sammy has been around children or cats. 
Sammy is neutered, micro-chipped, and up to date on all shots.  For more information go to www.3rrescue.org or phone 707-529-4643 or email: adopt@3rrescue.org.
---
---
---
Interested in adopting?
Submit a 3R Adoption Application today.
For more information call: 707-529-4643 or email: Adopt@3Rrescue.org