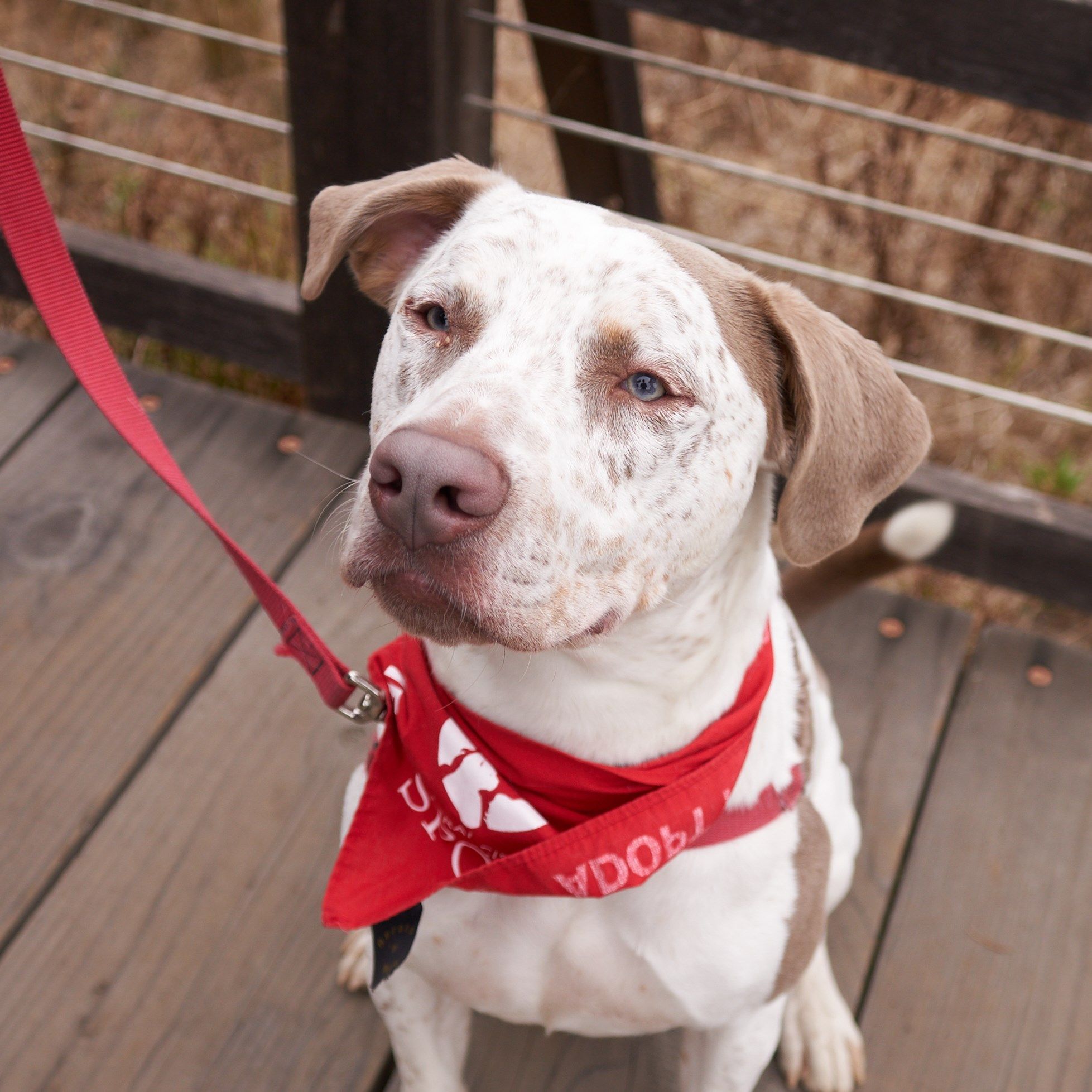 Courtesy Posting
This is NOT a 3R dog. It is available for adoption, but is being listed on our site as a courtesy to a partnering organization and/or community member.
---
Name: Wilson
Breed: Mix Pointer
Sex: Male
Size: 48 lbs
Age: 1 yr 10 mths
---
Wilson in currently in a foster home and wants to meet you! Email foster@sfspca.org to meet Wilson.
His foster parent had this to say about him:
Wilson is a total joy and love bug. He is a super smart and sensitive boy. He likes to be close but isn't too clingy. He is a champion napper but loves to go on walks of any length as he has boundless curiosity and energy for his surroundings. He loves to sniff everything (which is why he is a doggie detective!) He isn't bothered by the city noises of buses, motorcycles or skateboarders. He loves all dogs, including puppies, and greets them all with a wagging tail. He loves every kind of toy and stuffie.
He has a quirky sense of humor, evident when he grabs my sock from my rainboots and runs into the living room, looking back to make sure that I am following him. He loves hanging out on the couch when the sun is coming in through the window. I also take him to my office (we stop for a puppacino first at Starbucks, where he is a staff favorite) and he takes naps and plays with his toys and is our official doggie mascot. When his energy is up, I am able to find enclosed areas where he can run around. If he gets too distracted, I can always bring his attention back to me by shaking a bag of treats. When I get home from being gone for a couple of hours, he greets me with a full body wag, a toy in his mouth and has to sit on my lap for hugs and reassurances. Wilson is just a happy, sweet young lad who brings smiles to everyone who sees him.
Click here for more information and contact
https://www.sfspca.org/adoptions/pet-details/41275347/