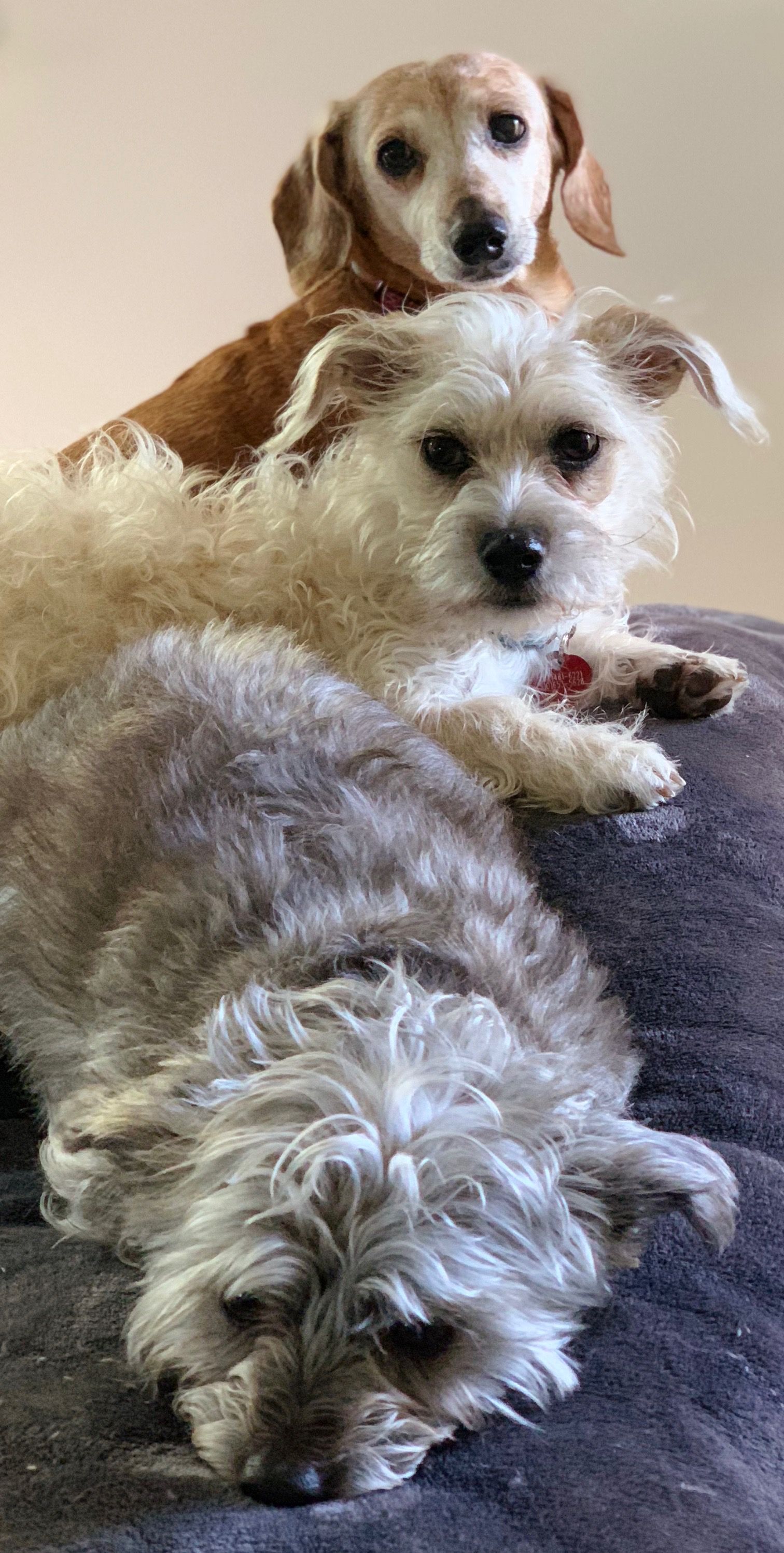 Rescue: Kiwi was a 5 month-old little terrier cross who was at a large rescue facility in a big city. Unfortunately, she was puppy who was very under-socialized. She feared people, her surroundings and life in general. She wasn't eating and spending most of her time hiding under her dog bed. Her last chance for success was to get her into an environment where she could feel safe.
Rehab: 3R's Rehab program included diet, medical and behavior assessment. Over several months with the patience of several volunteers and a carefully planned program, she learned to play with toys, accept treats, basic socialization to trust people and her environment, and she was started in basic obedience class.
Rehome: From Kiwi's Adopter Sally: Kiwi, now Lucy Lu is doing great & fitting in well with our little pack! Four days in she is starting to blossom & her puppy self is coming out! I'll be sending you videos & photos. Pictured: Ozzie, Lucy and Missy! Note: Sally has saved 2 lives for 3R. Ozzie is also a 3R Alumni. Thanks for completing my pack. Thank you so much for rescuing her & making her available to me!