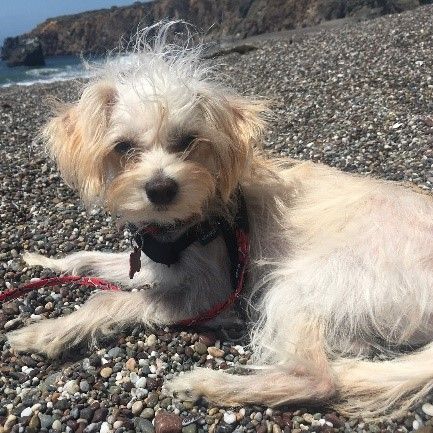 Ike's Success Story
Rescue: Little Ike was found wandering the streets of Winters. He was thin, full of fleas and ticks and his coat was badly matted. He was very fearful and shook when we picked him up.
Rehab: When Ike got to 3R, he was slowly introduced to new people, places, and sounds. Diet was especially important for this little guy who was about 4 lbs. He received a custom raw diet and high-quality supplements. He became more trusting, and enjoyed the attention given to him by volunteers. He also made some new canine friends. Ike started going to small dog class every week and learned basic commands.
Rehome: From Ike's Adopter - He is a sweetie pie as he always has been, and his confidence has really blossomed. One of my favorite things is seeing him be a silly dog racing around the lawn and chasing toys. I am so thrilled to have him and thank you all for all of your work rescuing and working with him and the other 3R dogs.