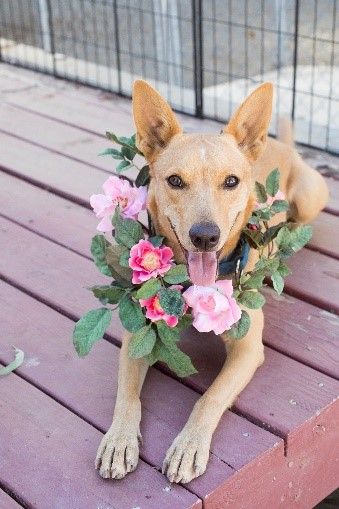 Elle's Success Story
Rescue: Elle (aka Indie) came from a rural shelter with several other dogs. Her behavioral problems made her a difficult dog to handle and marked her as unadoptable at that shelter. Her only chance was to come to a place that would give her the extra time, care, and attention she needed.
Rehab: Indie was a reactive dog when she first got to 3R. It took several months of training with multiple trainers to help her gain confidence and learn basic manners around other dogs. With the dedication of several volunteers, she mastered many basic obedience commands and even learned how to play Frisbee and became a ball fetching maniac! This solid foundation and her very loving and loyal personality enabled her to be ready for a new forever home.
Rehome: From Indie's Adopter - She's so affectionate.. all morning has been playing and cuddling. She's doing great… Indie has been behaving so so well. There is nothing bad to report… Thank you so much for all your hard work! We're headed for a Frisbee errand :)